Christmas Doormats
'Tis the season to spread joy and warmth, and what better way to welcome the holiday spirit into your home than with our Christmas Doormats Collection? Each doormat in this collection is crafted to capture the enchanting essence of the holiday season, transforming your doorstep into a gateway of festive magic. From jolly Santas and reindeer to twinkling lights and snowy landscapes, our curated selection of Christmas doormats offers an array of designs to suit every style and celebration. Read More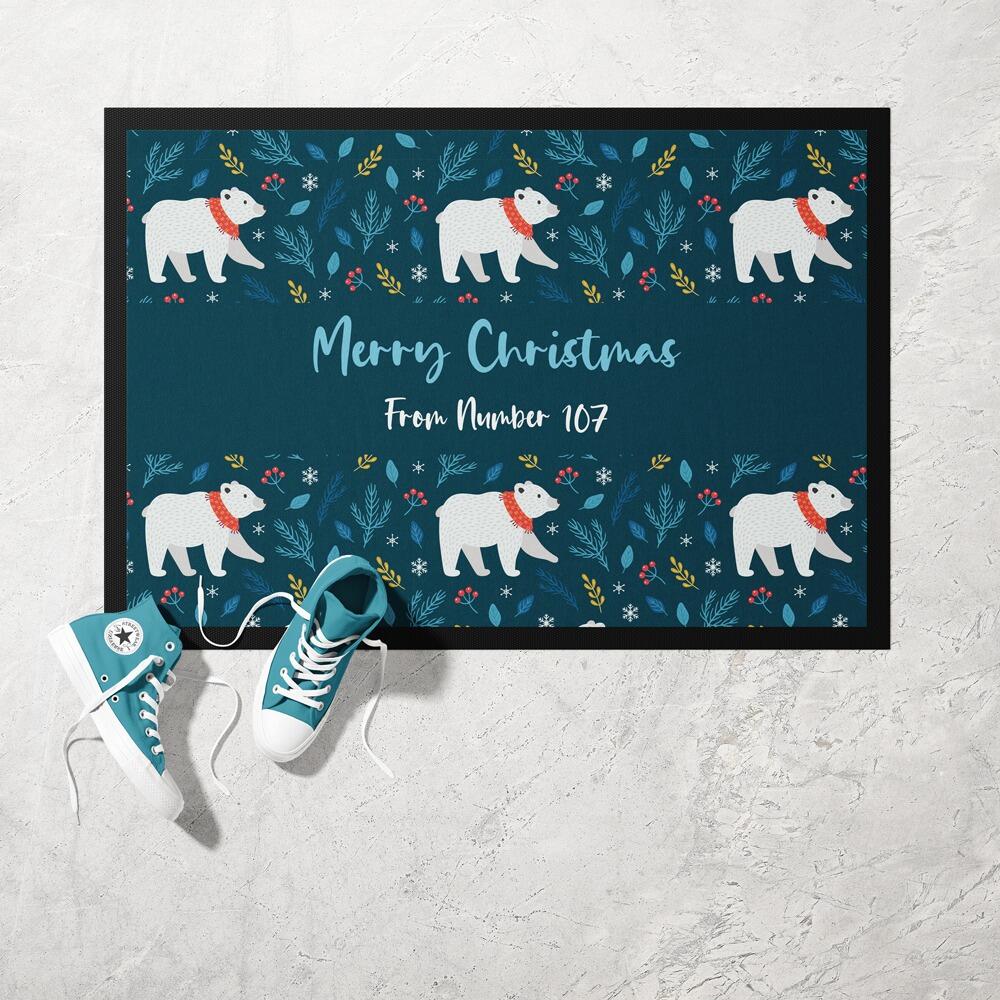 Step into a winter wonderland right at your doorstep with our Arctic Winter Wonderland Blue Doormat from oujr collection of Christmas doormats. This e...
£45.00
View details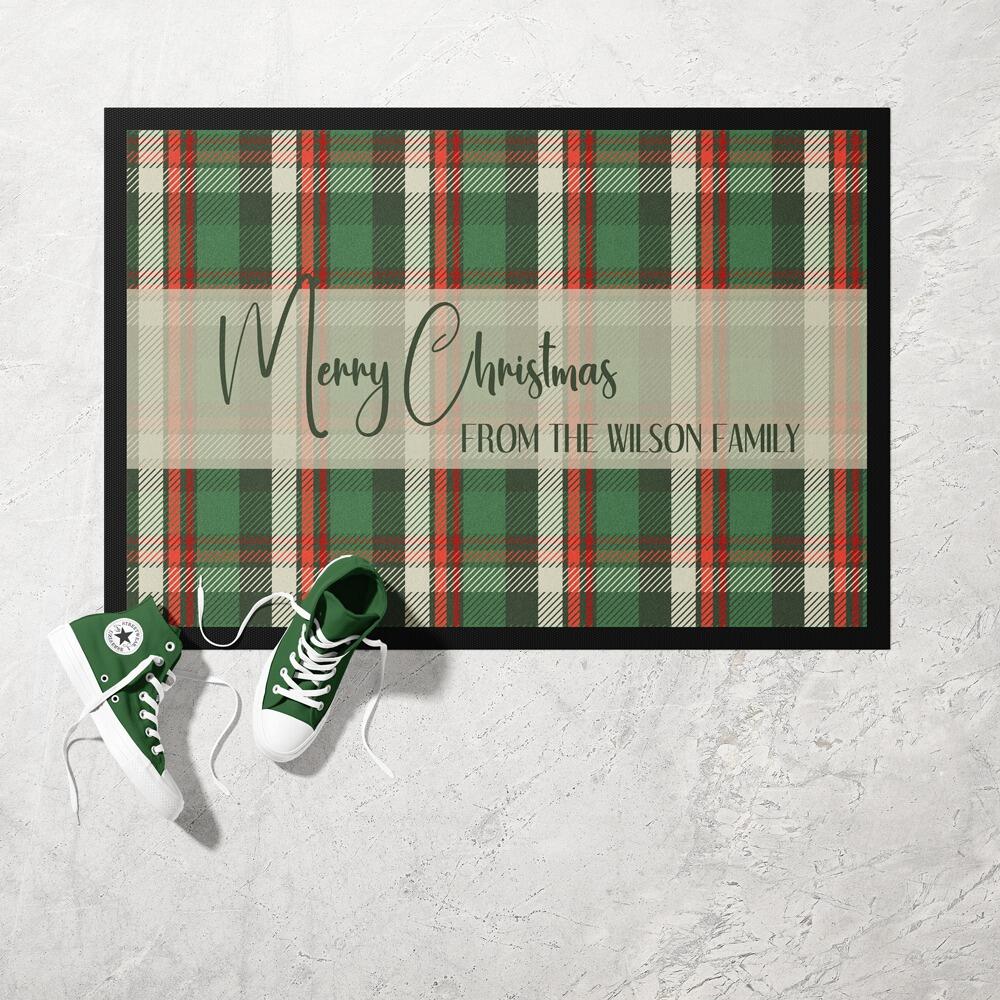 Get ready to usher in the holiday spirit with our Festive Christmas Tartan Doormat in classic green and red. As cheerful as a carol and as warm as a m...
£45.00
View details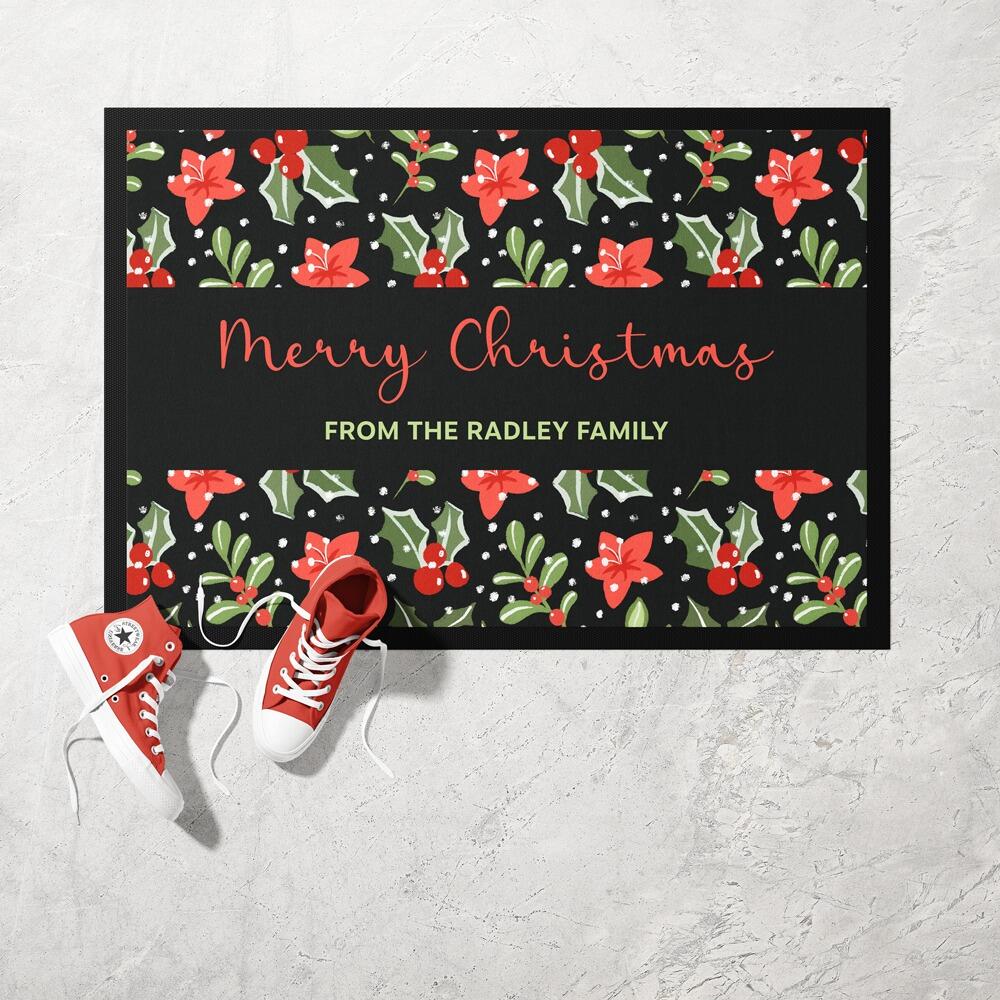 Our Holly and Berries Festive Doormat features a beautifully detailed illustration of holly leaves and red berries, classic symbols of Christmas joy a...
£45.00
View details
Our doormats feature a delightful array of Christmas-themed designs, from classic red-nosed reindeer to charming snowmen. Each doormat is a testament to the holiday spirit, promising a warm and inviting welcome to all your guests.

Slim Profile
We know how hard it is to find a welcome mat when there's very little space between the floor and the bottom of your front door. Our Skinny Mats have a super slim profile of less than 2mm, perfect for low-profile front doors.

Super Absorbent
Despite their slender design, our Christmas doormats possess remarkable absorbency. They excel in trapping moisture and debris, ensuring your floors remain clean and dry, even in high-traffic areas such as hallways and kitchens.

Rolls Up for Storage
When not in use, simply roll up your large doormat and tuck it away in a cupboard or under furniture, saving valuable space in your home. This means you can regularly transform your hallway by changing your doormat.

Non-Slip Safety
Safety is paramount, and our Christmas welcome mats feature a reliable non-slip rubber backing that ensures stability, preventing slips and falls in entryways and hallways.

Large Christmas Doormats
All our large welcome mats are available in 120cm x 85cm. Designed for grand doorways and double patio doors.

Machine Washable
Cleaning is a breeze as all our festive doormats are machine-washable doormats. Enjoy hassle-free maintenance and keep your entrance area looking pristine on a gentle 30C cycle.