Coastal Doormats
Our Coastal-Themed Doormats capture the essence of the beach with designs inspired by the ocean, seashells, starfish, and more. They bring the tranquillity and wonder of the coast to your doorstep, featuring serene coastal colours like aqua blues, sandy neutrals, and seafoam greens. They effortlessly complement beach and coastal decor, creating a harmonious entryway. Read More
quick view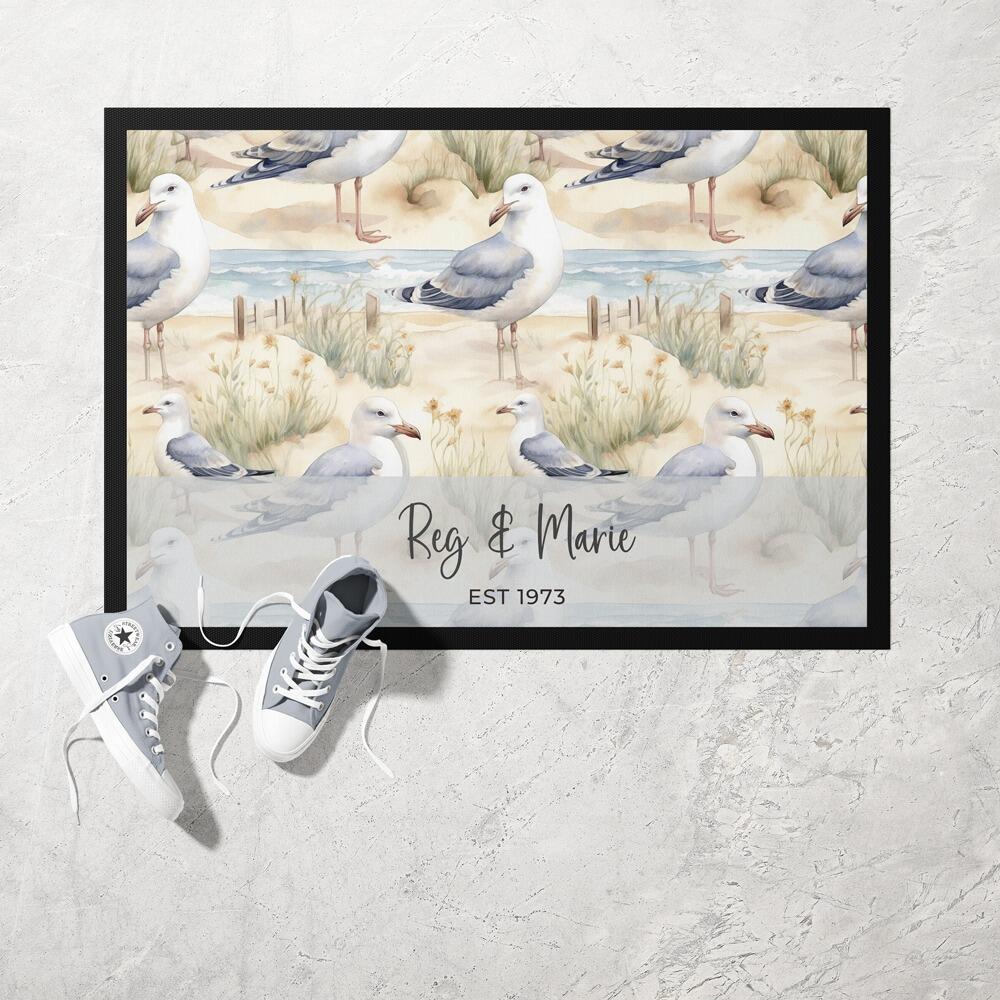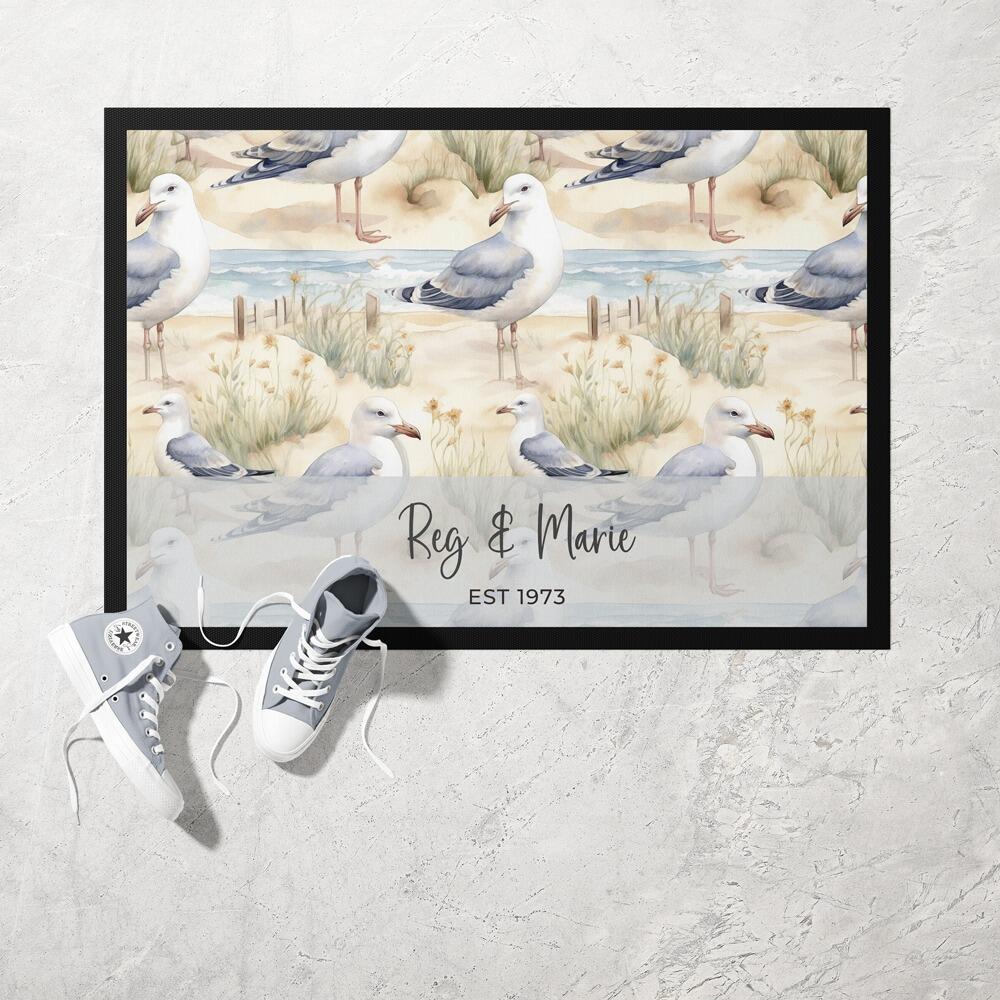 Imagine the tranquil sound of waves crashing against the shore and the soft calls of seagulls in the distance. Now, bring this coastal serenity to you...
£45.00
View details
Many of our coastal doormats also celebrate the charm of maritime life with designs featuring anchors, ship wheels, lighthouses, and sailboats. They invite a touch of nautical adventure to your home.
Our coastal-themed welcome mats bring a slice of coastal paradise to your entrance, offering a warm and welcoming embrace to all who cross your threshold.
If you can't be at the beach every day, a coastal theme doormat is the next best thing. It allows you to escape to the shoreline, if only in your imagination, as you enter your home.

Slim Profile
Need a super slim doormat? You've found it. Our thin door mats have a super slim profile of less than 2mm, perfect for low-profile front doors.

Super Absorbent
Our coastal doormats have a super absorbent top layer. They trap moisture from muddy boots, ensuring that your floors remain clean and dry, even in high-traffic areas such as hallways and kitchens.

Rolls Up for Storage
Love to change your doormat with your decor or seasonally? No problem, when not in use, simply roll up your Skinny Mat and tuck it away, saving valuable space in your home.

Non-Slip Safety
Our beach-themed welcome mats feature a reliable non-slip rubber backing that ensures stability, preventing slips and falls in entryways and hallways.

Large Coastal Doormats
All our mats are available in two generous sizes. Our large door mats are 120cm x 85cm and our medium are 75cm x 50cm. Designed to cater to various entrance areas, from grand doorways to more compact spaces.

Machine Washable
All our coastal mats are machine-washable doormats. Enjoy hassle-free maintenance and keep your entrance area looking pristine on a gentle 30C cycle.