Funny Doormats
Are you ready to transform your entryway from mundane to hilariously memorable? Look no further than our Funny Doormats collection! Step into a world where humour meets home decor, where witty expressions and clever puns greet you and your guests with laughter right at the threshold. Read more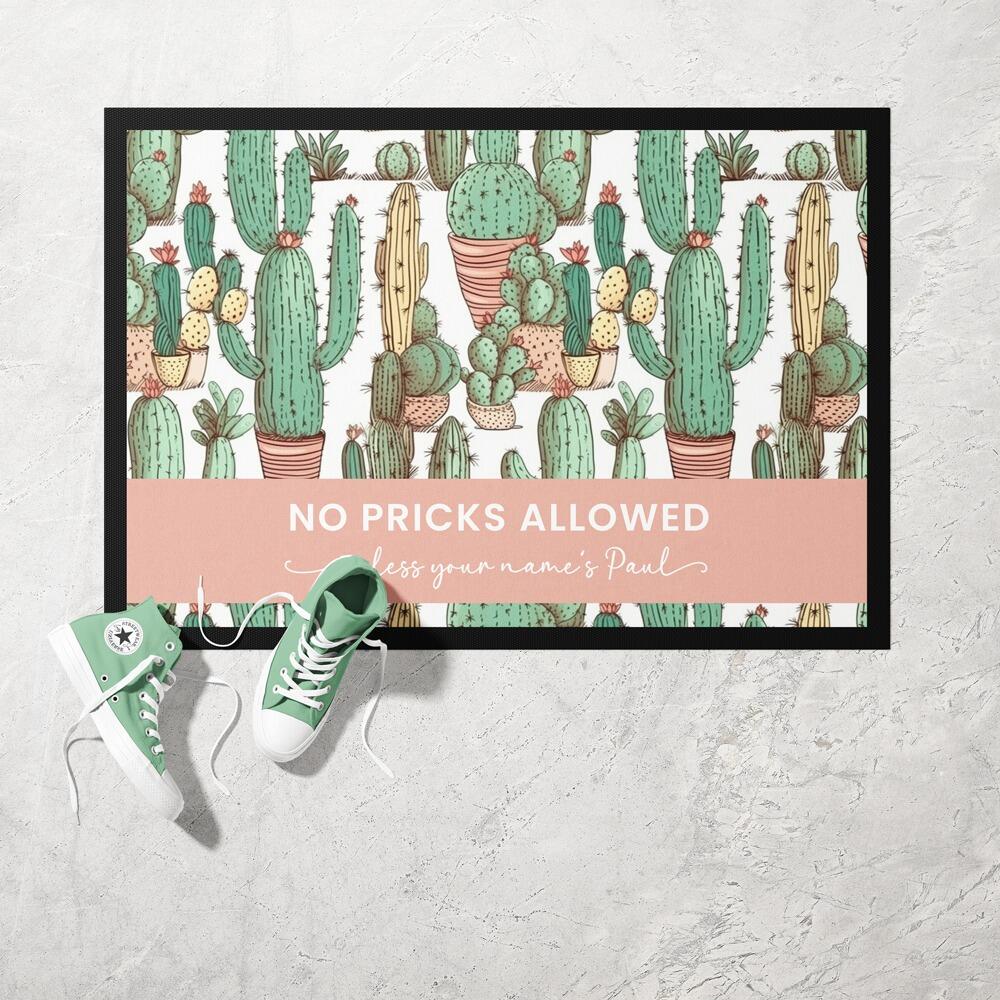 Don't settle for a dull first impression. Join the Skinny Mat revolution and let your funny doormat do the talking – and the laughing! Place our hand-...
£45.00
View details
Looking for a doormat that mirrors your unique sense of humour? Our customization options allow you to add a personal touch. Whether it's a clever family saying, a witty quote, or an inside joke, we can create a doormat that resonates with your personality, making your guests smile before they even enter your home.
At Skinny Mat, we believe that a good laugh is the key to a happy home. Our carefully curated collection of Funny Doormats is designed to add a touch of whimsy and a dash of humour to your everyday life. Each doormat in our selection is handpicked for its wit, charm, and ability to tickle your funny bone, ensuring that your home is not just welcoming, but also bursting with laughter.
Dive into our extensive range of funny doormats that cater to a myriad of tastes. From witty wordplay and clever quotes to adorable animal antics and pop culture references, our collection has something to crack a smile on every face. Spice up your entryway with doormats that declare your love for coffee, proclaim your pet obsession, or simply spread joy with their infectious humour.

Slim Profile
Our thin doormats embrace minimalism without compromising functionality. Their slim profile of less than 2mm is perfect for low-profile front doors, creating an unobtrusive yet effective barrier against dirt and moisture.

Super Absorbent
Despite their slender design, our funny doormats have a super absorbent top layer. They trap moisture from muddy boots, ensuring your floors remain clean and dry, even in high-traffic areas such as hallways and kitchens.

Rolls Up for Storage
When not in use, simply roll up your Skinny Mat and tuck it away, saving valuable space in your home. This means you can regularly transform your hallway by changing your doormat either seasonally or with a change of decor.

Non-Slip Safety
Safety is paramount, and our funny welcome mats feature a reliable non-slip rubber backing that ensures stability, preventing slips and falls in entryways and hallways.

Large Funny Doormats
All our mats are available in two generous sizes. Our large doormats are 120cm x 85cm and our medium are 75cm x 50cm. Designed to cater to various entrance areas, from grand doorways to more compact spaces.

Machine Washable
Cleaning is a breeze as all our mats are machine-washable doormats. Enjoy hassle-free maintenance and keep your entrance area looking pristine on a gentle 30C cycle.