Retro Doormats
Step into a world of nostalgia and vibrant character with our collection of Retro Doormats. These doormats are designed to do more than just keep dirt at bay; they transport you back in time with their retro designs and vintage appeal. Our Retro Doormats are a window to yesteryears, offering a glimpse into the iconic styles and trends of the past. These mats evoke a sense of nostalgia and a touch of whimsical charm. Explore our selection and discover the perfect retro doormat to make a captivating and welcoming statement at your doorstep. Read More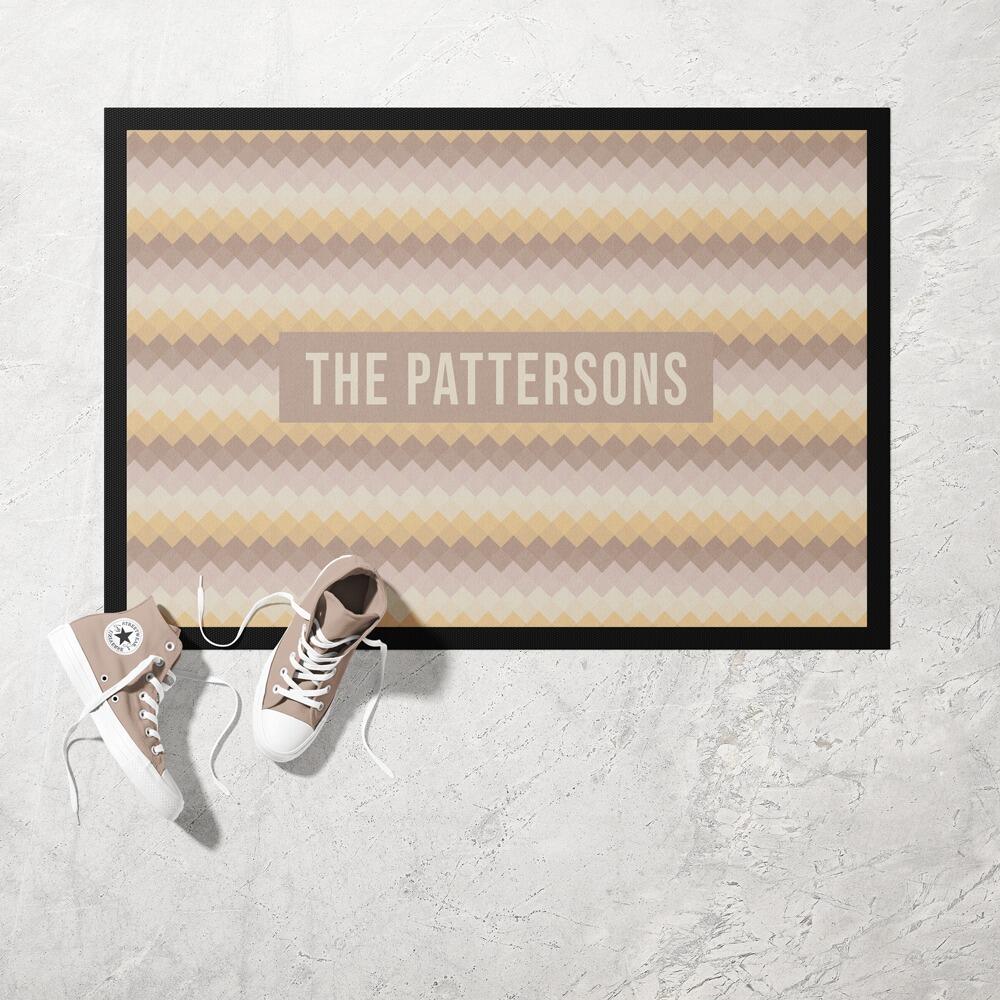 Step back in time and add a touch of vintage charm to your home's entrance with our personalised Beige Retro Stripes Doormat. Our beige doormat boasts...
£45.00
View details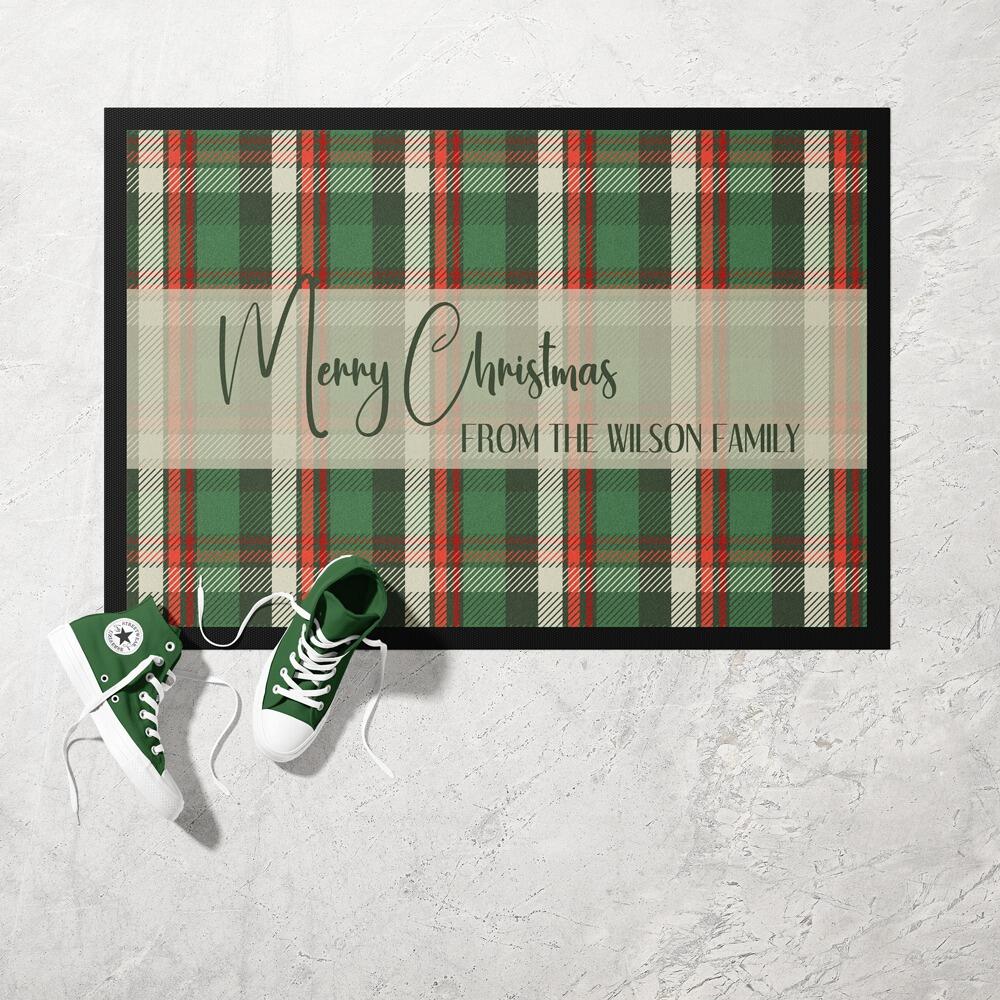 Get ready to usher in the holiday spirit with our Festive Christmas Tartan Doormat in classic green and red. As cheerful as a carol and as warm as a m...
£45.00
View details
Welcome guests to your home with the nostalgia of retro doormats, setting the stage for a journey back in time filled with character and vintage allure. Retro designs never go out of style. By choosing a retro doormat, you're signalling to your guests that they're entering a space filled with character and a love for the classics.

Slim Profile
Need a super slim doormat? You've found it. Our thin door mats have a super slim profile of less than 2mm, perfect for low-profile front doors.

Super Absorbent
Our retro doormats have a super absorbent top layer. They trap moisture from muddy boots, ensuring that your floors remain clean and dry, even in high-traffic areas such as hallways and kitchens.

Rolls Up for Storage
Love to change your doormat with your decor or seasonally? No problem, when not in use, simply roll up your Skinny Mat and tuck it away, saving valuable space in your home.

Non-Slip Safety
Our retro welcome mats feature a reliable non-slip rubber backing that ensures stability, preventing slips and falls in entryways and hallways.

Large Retro Doormats
All our mats are available in two generous sizes. Our large welcome mats are 120cm x 85cm and our medium are 75cm x 50cm. Designed to cater to various entrance areas, from grand doorways to more compact spaces.

Machine Washable
All our indoor doormats are machine-washable. Enjoy hassle-free maintenance and keep your entrance area looking pristine on a gentle 30C cycle.