Pink Doormats
Our Pink Doormats are a celebration of all things bright and cheerful. The delightful shades of pink bring a sense of warmth and happiness to your home's entrance, creating an atmosphere of inviting charm. Pink is the colour of love, romance, and playfulness. By choosing a pink doormat, you're signalling to your guests that they're entering a space filled with joy and welcoming energy. Our collection offers a spectrum of pink shades, from soft pastels to bold fuchsia. Can't find the perfect pink hue to match your home's decor and personality? With our custom colour doormats we can make one in your ideal shade. Read More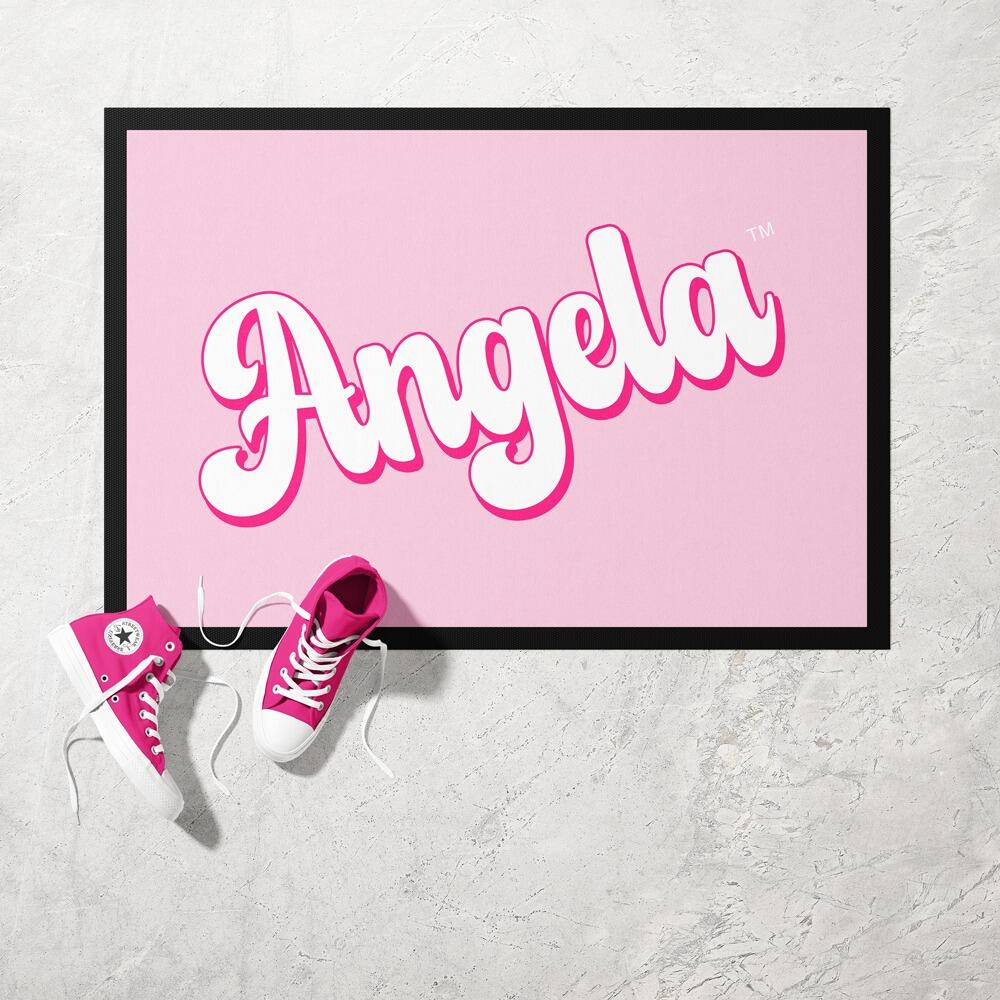 Celebrating one of the most iconic dolls of the century. Our Inspired by Barbie Doormat is perfect for all the Barbie fans of the World. Have your nam...
£45.00
View details
quick view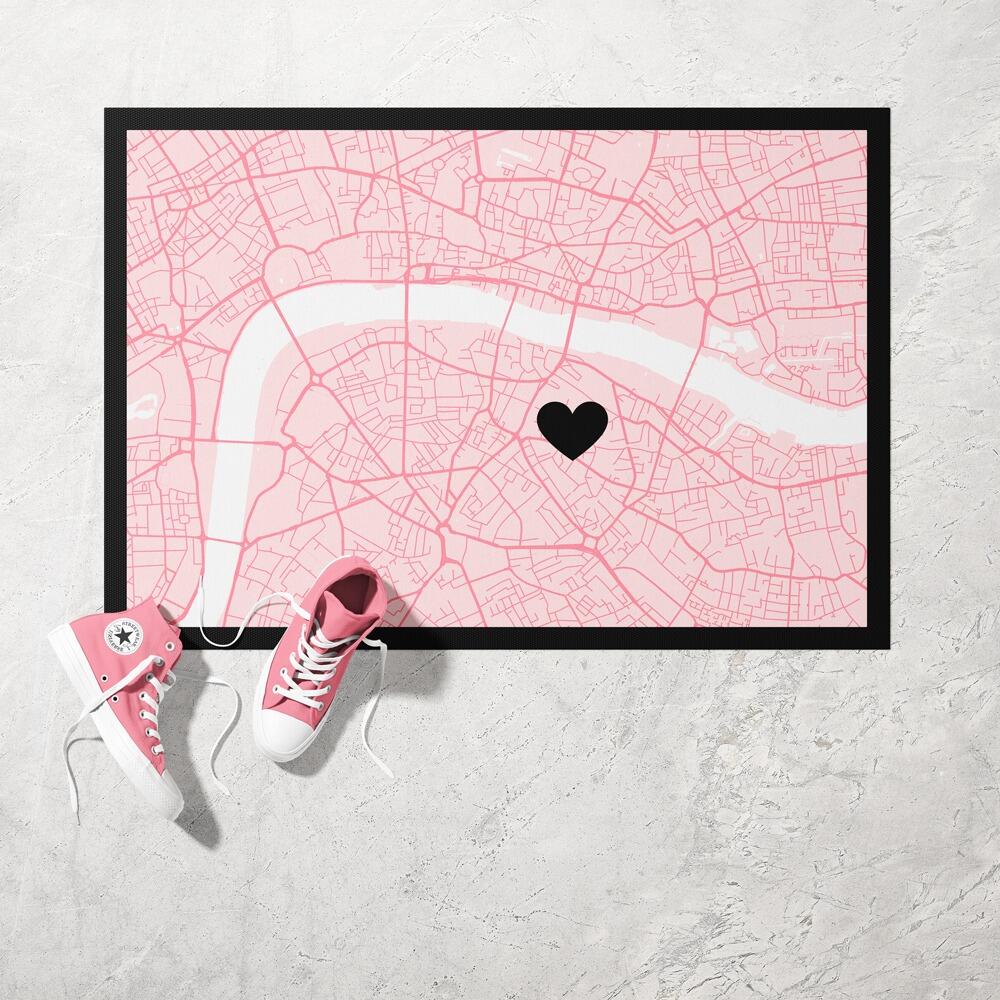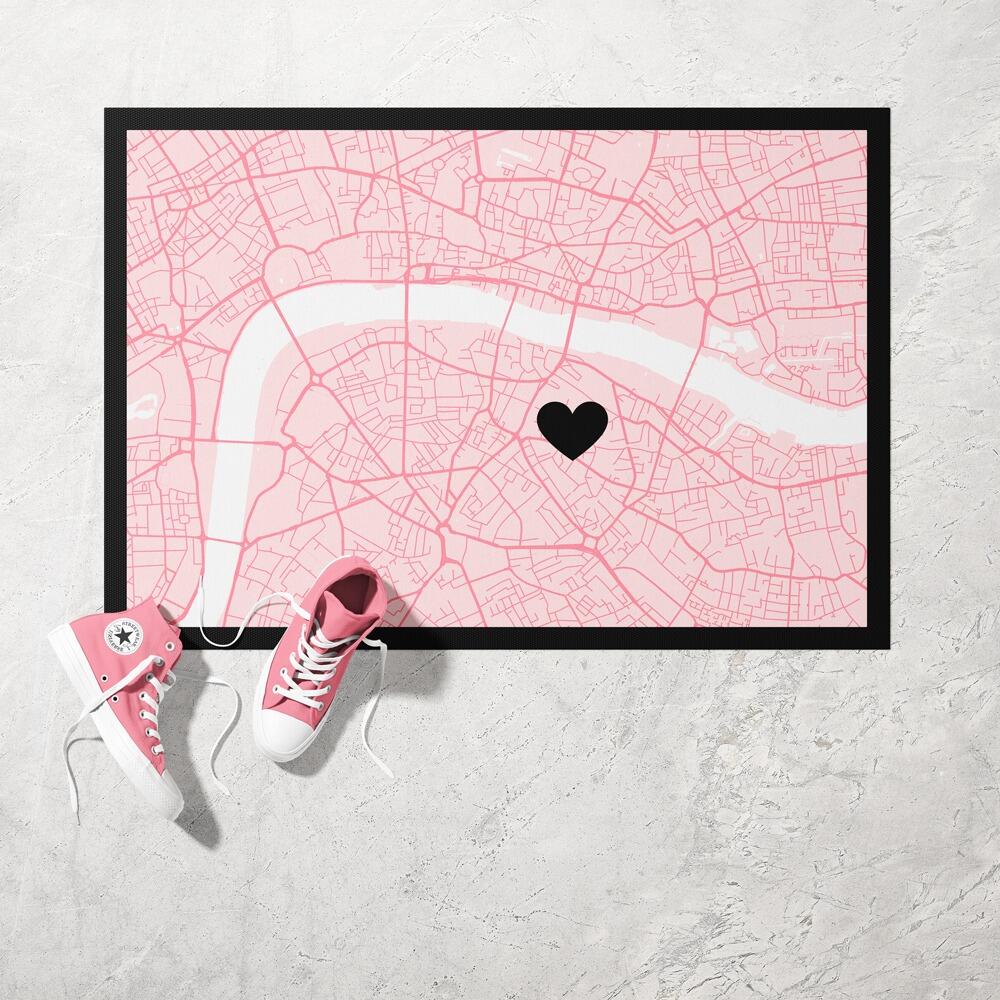 Transform your entryway into a meaningful space by personalising your doormat with a pink map of any location close to your heart. Whether it's your l...
£45.00
View details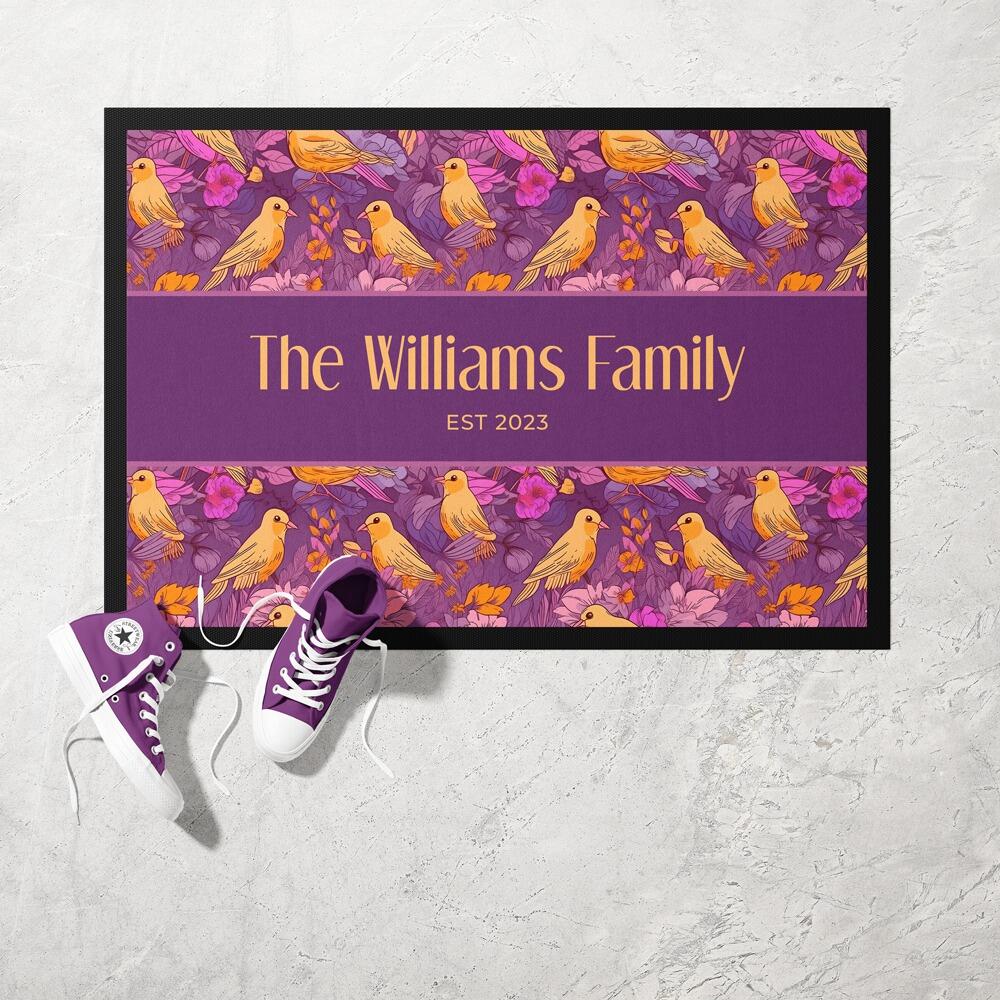 Transform your entryway into a personalised paradise with the Purple Doormat with Yellow Birds and Pink Flowers. Add your name, a heartfelt message, o...
£45.00
View details
Pink doormats can be a canvas for playfulness. Whether you prefer whimsical designs or patterns that celebrate life's little joys, there's a pink doormat to match your style. The colour pink often symbolizes warmth and affection. Owning a pink doormat signifies your desire to create a welcoming and loving environment for your family and guests.

Slim Profile
Need a super slim doormat? You've found it. Our thin door mats have a super slim profile of less than 2mm, perfect for low-profile front doors.

Super Absorbent
Our pink doormats have a super absorbent top layer. They trap moisture from muddy boots, ensuring that your floors remain clean and dry, even in high-traffic areas such as hallways and kitchens.

Rolls Up for Storage
Love to change your doormat with your decor or seasonally? No problem, when not in use, simply roll up your Skinny Mat and tuck it away, saving valuable space in your home.

Non-Slip Safety
Our pink welcome mats feature a reliable non-slip rubber backing that ensures stability, preventing slips and falls in entryways and hallways.

Large Pink Doormats
All our mats are available in two generous sizes. Our large door mats are 120cm x 85cm and our medium are 75cm x 50cm. Designed to cater to various entrance areas, from grand doorways to more compact spaces.

Machine Washable
All our indoor doormats are machine-washable. Enjoy hassle-free maintenance and keep your entrance area looking pristine on a gentle 30C cycle.